As the summer break approaches, it's a good time to look back at the past school year and look ahead to the next. This year I've extended my practice to work across a total of 4 schools, delivering therapy to children and their families, supervision to other art therapists, consultation and training for teaching and pastoral staff. I'm half way through a one year training about working systemically with families, which is going well.
My private art therapy practice based at the Local Counselling Centre in Letchworth, North Hertfordshire has also grown and I'm excited about seeing this develop even further in autumn!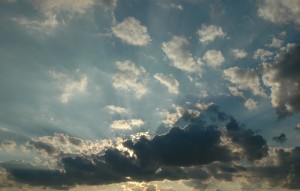 Breaks in therapy can be challenging and raise anxiety, so it's always a good idea to think and prepare together for a break, even one that promises to be sunny or exciting. Breaks are important for clients and therapists alike: offering time to rest, digest things that have come up—in the sessions, artwork, and therapeutic relationship—and an opportunity to experiment with 'going it alone'… in the knowledge that this can be explored and thought about when therapy restarts.
I wish you a relaxing, healthy August and look forward to picking up the therapeutic paintbrush and process in September.